Festival Reflets Sonores à  la Chapelle de Verre
The "Reflets sonores" festival, organised by the Belgian Federation for Electroacoustic Music , offers three evenings of exceptional sound creation in an unusual heritage site.
The Chapelle de Verre de Fauquez, entirely decorated in Marbrite, lends itself perfectly to listening and contemplation. The acousmonium, an orchestra of 30 loudspeakers installed for the occasion, will transport you into an immersive and varied sound experience: electroacoustic and acousmatic music, live electronics, Tibetan bowls, butō dance and interactive sound installations.
On Friday the 9th, we will celebrate both the 20th anniversary of City Sonic and the 20th anniversary of the first electroacoustic music concert in the Chapelle de Fauquez, with two works from 2003. And we will play four pieces from the Sonic Spheres project, launched by Transcultures around the celebrations of the centenary of the birth of Belgian sculptor Pol Bury: two acousmatic works by FeBeME composers and two live electronics proposed by Transcultures, the first of which will open the evening, with the vibrations of Tibetan bowls gently exciting the resonances of the Chapel. All this will be complemented by works by composers used to its acoustics.
On Saturday 10, alongside beautiful acousmatic works by composers of different generations, we will rediscover the duo Tempocaïne 200, who performed in the Chapel four years ago and return with new sound experiments.
Sunday 11 will open with 3 creations accompanied by the butō dancer Yuri Matsumaru, a first collaboration that we will have the pleasure to discover. The concert will continue with several established composers and will be an opportunity to listen to a work with an unusual format.
Finally, sound installations will be on the programme every day, before and after the concerts and during the interval.
In partnership with Transcultures in the framework of City Sonic 20 years and realised with the help of the Fédération Wallonie-Bruxelles, Administration générale de la Culture, Service de la Musique.
Acousmonium : ARTeM asbl, Roald Baudoux, Stéphanie Laforce and Dirk Veulemans.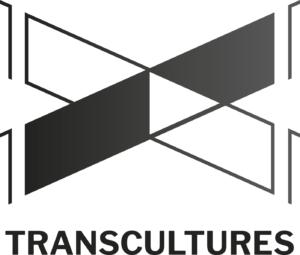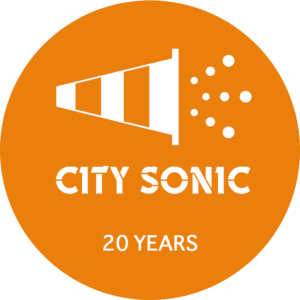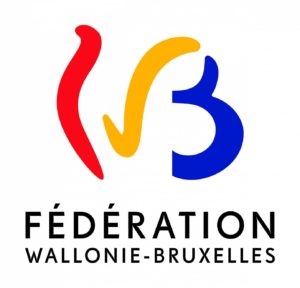 Concert 1 – 9th of June 2023, 20:00
Isa*Belle + Paradise Now
Transpherical Constellations * (bols tibétains et live electronics)
08'32
Todor Todoroff
Matières (2003)
09'50
Joris De Laet
Etudes aux inattendus
08'39
Stéphanie Laforce
Apnée
07'35
Todor Todoroff
Corps Sonores (2003)
03'30
Charo Calvo
Le Sphinx et Pol *
08'46
INTERMISSION
Raphaël Vens
Quatre études en milieu naturel *
08'00
Stéphanie Laforce
L'écoute verticale (Hommage à Stephan)
05'29
Didié Nietzsche
Les voix A-pesanteur * (live electronics)
06'54
Virginie Viel
The Stones can speak
09'27
Todor Todoroff
Kinetic reflections *
12'00
Concert 2 – 10th of June 2023, 20:00
Brice Deloose
Vagues de l'inconscient *
08'00
Wim Daeleman
Et on recommence, jusqu'à…
06'52
Elisabeth Anderson
Les ailes de l'augure
14'00
Victor Outters
Anatomie d'un nuage
09'00
Clément Parmentier
Blagues entre amis *
06'54
INTERMISSION
Tympocaïne 200 (duo)
Improvisation libre électroacoustique (live)
30'00
Laryssa Kim
Foresta Magique
08'00
Thibault Madeline
Enfant sauvage
06'23
Concert 3 – 11th of June 2023, 20:00
Jean-Pierre Jonckheere,   avec Yuri Matsumaru,  danseuse de Butō
Walking to the Machu Pichu *
06'37"
Chute dans la vallée des roses *
06'00"
la fabrique de nylon *
06'31"
Jean-Louis Poliart
Lamento
13'07"
Simon Lehmans
Fleurs de nerfs
12'02"
INTERMISSION
Daniel Perez Hajdu
Coeur fantôme *
40'00"
Dirk Veulemans
Ceremonie
08'23"
* World premiere
Installations
Free access on Thursday 8/6 (from 2 to 6 pm), Friday 9/6 (from 6 to 10 pm), Saturday 10/6 (from 6 to 10 pm) and Sunday 11/6 (from 6 to 10 pm).
– Invisible bell tower – Interactive sound installation by Stéphanie Laforce (2018)
– MOULIN A REMONTER LE TEMPS – Interactive sound installation by Gérard Largepret (2023 )
Address :  Rue Arthur Brancart 100 – 7090 Braine-le-Comte
Website : www.chapelledeverre.be
ATTENTION: the small bridge leading to the chapel is closed due to construction work; spectators must reach the chapel by the Virginal or Ronquières bridge.
Tickets: 15€ (8€*)
* Reduced price for students, unemployed & BeFEM members